Why We Are Different
Conveniently located to serve the areas of Undefined
We're glad you are interested in learning more about why GrowthMed is different. Simply put, we are a company created by technologists, but if you can spare just a minute, we'd love for you to read a letter from our founder below. Hopefully, it will lead to some 'a-ha' moments.
A Message From Our Founder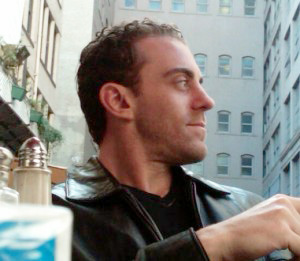 Hi, I'm Steven Fruchter and for 20 years I have been starting and running web technology businesses. Most recently, I was the Chief Technology Officer of a small business that we turned into the largest SEO company in the plastic surgery space. Prior to that, I was the Co-Founder of Get.com and CEO of Stickam.com, the first massive live streaming video service with 15 million members, 220 Million monthly page views per month, and named the top video destination for teens above YouTube by Nielsen. I have created other web startups, which have been acquired, along with being the Director of Information Security for HMS, Inc., a multinational company that processes over $1 Billion in transactions annually.
Room For Growth
After 20 years in the technology industry, I was shocked at what I saw when I entered the SEO space. There are literally no inbound marketing companies specializing in Medical that are led by an actual technologist. They all seem to be created by people who were previously in some sales oriented role. The entire industry is centered around sales and not technology. Few things are more predictable than the failure of your web initiatives when they are led by an industry of non-tech led companies. I am not meaning to say anything negative about sales because that is exactly what we are going to help you increase, but would you suggest someone go to a plastic surgery practice that was created and ran by a person that was never a plastic surgeon?
Few things are more predictable than the failure of your web initiatives when they are led by an industry of non-tech led companies.
This is the reason I decided to start GrowthMed, a firm that is led by technologists and that actually care about their client's business as if it were their own. GrowthMed prides itself on combining the most bleeding edge technology and strategies to constantly innovate for our customer's advancement.
If a firm does not have a foundation and passion for technology, there is zero chance they will ever be able to figure out on their own new innovations to help their clients succeed. They will have to sit and wait around until others publicize their strategies and by the time the firm actually puts those strategies into action it is far too late.
An Example
For example, when Schema.org was first released multiple years ago I jumped on it and now it is showing massive results, helping our client's websites rank better and attain higher click-through rates. You can get higher click-through rates to your website because using Schema.org you can hand-sculpt your listing on Google.

Example of a Plastic Surgeon's procedure page displayed with enhanced information at the top of Google's search engine results using Schema.org
You can use Schema.org for many things, but an easy demonstration is when you search for your practice and add "reviews" into Google, websites such as Yelp show up and there is a star rating. Using Schema.org you can also have Google show these stars for your site's own testimonial page and it can also help raise your testimonial page to the top of the list above Yelp and Healthgrades, etc.
Sadly none of the firms in the Medical SEO space are utilizing Schema.org except for the company I most recently left, but the other marketing firms will probably start to after they read this ☺. Actually, only 0.03% of all websites in the world are utilizing Schema.org. This showcases the exact problem I see with the marketing industry currently. This industry is led by salespeople and not passionate technologists. If it were led by true technologists, they would set aside at least an hour a day for reading the latest findings and then set aside time to do their own experiments and see how they could make further advancements to ensure their clients continued success. They wouldn't settle, they would take pride in everything they do, even the things people can't visually see and constantly try new ideas that could potentially have massive payoffs for their clients in the long term.
Our Mission
Our mission is to make a significant contribution to the world by creating services and products that help nice people finish first. We take a holistic all-encompassing approach to marketing, which results in attracting high-quality potential patients from a variety of sources that have multiple repeat conversions. Everything from web design, local SEO, content, conversion optimization, advertising, lead management, social media, and office support sales scripts are all interconnected.
Our mission is to make a significant contribution to the world by creating services and products that help nice people finish first.
Everyone says they only hire the best. Realistically from what I have seen, the best usually do not gravitate toward this industry. The best want to be stimulated by a great mission. I have been blessed to have had the opportunity to work with people that are considered 10x engineers, "next level" engineers who depending on the difficulty of the task are 10x to 100x better than their counterparts. I have brought some of these individuals to work with me on GrowthMed to break the current status quo of the medical web marketing industry.
Leading The Industry
A microcosm of our quality vs the rest of the medical marketing firms is in the content we produce for you. Some firms say they will write monthly blog posts for you, once again this is just a sales tactic. Count how many words they are writing, usually, it is somewhere around 150-250 words, this is what Google considers thin content. This type of thin content is exactly what Google created the Panda algorithm to attack. Their new algorithm looks for this type of thin content and gives you negative points so to speak which pushes you down in rankings and after enough of it has been produced on your domain, it will completely ruin your domain's rankings. For our clients, every month we write 1,500+ word articles, which not only help your rankings but also give your site the potential to get into Google's new "In-depth Article's" section on the first page of Google's search results.
As an ongoing effort to create innovations that help our clients excel, we are currently rolling out LeadESP, an industry game-changer. LeadESP is a lead management platform that not only allows you to actually see your web visitors in real time, you can actually watch their mouse move as they view your website to assist in optimizing conversions and understand what they actually are interested in. It provides true insights into your potential client, even showing you all of their social media accounts so you can better understand who they are before you even speak with them and how often they visited your site in the past before they actually contacted you.
I hope this was helpful in creating a glimpse of what makes us different from the rest. We look forward to partnering with you and if you have any questions whatsoever, never hesitate to contact us.
Respectfully,
Steven Fruchter
Founder / CEO
GrowthMed.com
steven@growthmed.com