Online Reputation Management for Doctors & Healthcare Medical Practices
Conveniently located to serve the areas of Undefined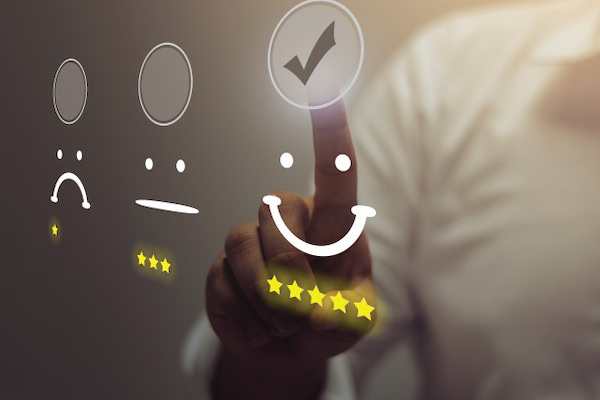 Search engine reputation management & repair (SERM) is the best way to maintain your site's viability. You have spent years establishing yourself as a leader in your field, so your medical website should reflect your accomplishments. SERM ensures that the content on your site elevates your search engine ranking rather than weighing it down with penalties and misguided strategies.
To learn how GrowthMed can rebuild your site and monitor its progress for maximum visibility, contact us at your earliest convenience.
What Is Reputation Management?
In the simplest terms, reputation management means positive word-of-mouth. Traditionally, patients tell their friends and neighbors what they think of their local doctor. Those friends and neighbors spread the message, adding their own opinions along the way. The internet amplifies the word-of-mouth process, raising the best physicians to the top of the heap. In other words: it takes effort and know-how to rank on the first page of Google's search results.
And staying there requires hard work, as well.
There are many pitfalls that can detract from a medical website's success. Even if a doctor is the absolute best at her or his chosen procedures, the world may never know if the clinic's website lingers in obscurity.
Link Responsibly
Search engine optimization (SEO) is the pursuit of Google greatness. You want to rank on the first page of a given topic in order to live one click away from your customers' needs. For instance, if tummy tucks are your most valued procedure, it is imperative that you rank for "tummy tucks + your city name."
SEO-savvy content links are a crucial part of your site's ranking success. Although they are not the end-all-be-all to SEO strategy, content links continue to be an important source of information in determining the best methods to achieve a strong search rank.
Employing a strong content link strategy requires the full attention of an experienced professional. A successful linking strategy is a challenge for even the most capable SEO expert, and naturally an even more daunting task for a busy medical practitioner and their practice staff.
Qualified Links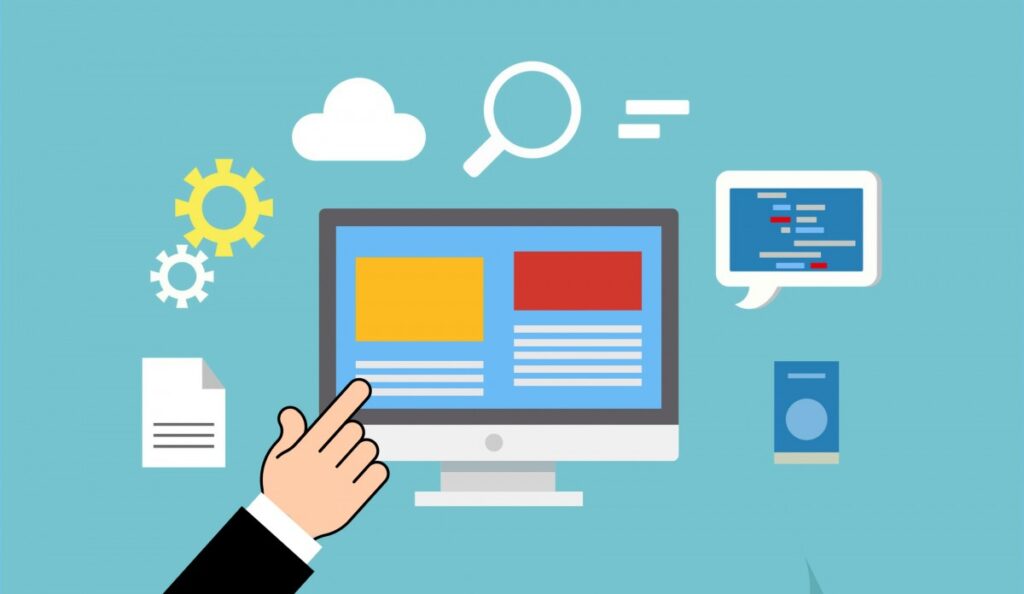 Google is the ultimate arbiter of how sites get found… and lost, unfortunately. The search engine juggernaut assesses a page according to the acronym EAT: expertise, authority, and trust.[1] One way in which Google bolsters their EAT credentials is by analyzing the links on a given website. You want to be an expert on the topic at hand, so you should link to relevant sites, thus illustrating your research prowess. For example, an article about breast reconstruction could link to trusted authorities like the American Cancer Society. In one link, you have managed to embrace all three pillars of the EAT strategy.
The more relevant links you have on a given page, the more qualified you prove to be on the subject matter. That is why the term "qualified links" is so important to your SEO ambitions.
The strength of your site's qualified links vs. unqualified links factors into its overall page ranking.
PageRank Algorithm
Links are at the heart of the Google algorithm. In January of 1996, Larry Page and Sergey Brin, the founders of Google, had begun collaboration on a search engine called BackRub (later dubbed Google). The technology was named for its unique ability to analyze the "backlinks" pointing to a given website. The founders had their "AHA!" moment when they realized that if they utilized links as votes for websites (PageRank algorithm), their search engine would provide superior results over all the other major search engines at that time, including Yahoo!, Lycos, Infoseek, AltaVista, and Ask Jeeves. The number of links paired with the anchor text (text describing what the link is for) indicated the preferred result for given keywords based on searchers' votes.
PageRank uses its vast link structure, reflecting the uniquely democratic nature of the web, as an indicator of an individual page's value. In essence, Google interprets a link from page A to page B as a vote, by page A for page B. But Google looks at considerably more than the sheer volume of votes or links a page receives; it also analyzes the page that casts the vote. Votes cast by pages considered "important" weigh more heavily, making those other pages "important."
Fighting Algorithms with Algorithms
Google updates their standards frequently. Filters like Panda, Penguin and Penguin 2.0 scan the web to detect if sites are violating their guidelines. If so, your site will suffer. It may no longer rank for your chosen keywords or it may not be listed in search results altogether.
When you encounter difficulties with Google's algorithms, you may have an incredibly difficult time recovering. It is the ultimate case of "you can't fight city hall" – Google is the alpha and omega regarding online queries. Since an algorithmic infraction is not decided upon by a Google employee (unlike a manual penalty, as described below), you have no direct person to contact. Recourse seems impossible.
To avoid the calamities of violating Google's almighty algorithms, think ahead. Enlist algorithm experts to build your site and keep track of the latest filters and updates. That is the essence of search engine reputation management & repair (SERM), and it is vital to your online success.
Penalty Shots
By leveraging our knowledge of Google's algorithms, we can strive to reach the top of their charts. However, attempting to cheat the system can result in penalties against your site.
The backlink dynamic described above is so valuable, some people are willing to pay for "votes." Purchasing backlinks triggers Google's complex network of red flags, putting your content in the proverbial penalty box. Google employs over 100,000 individuals, and they can deploy new hires to address content concerns at the drop of a hat.[2] In 2017, for example, Google targeted YouTube in an attempt to regulate offensive content, assigning 10,000 employees to the task at hand.[3]
Manual penalties are especially effective because an actual human has assessed your site and decided that you have attempted to skew search results in your favor. According to former tech guru Matt Cutts, Google issues over 400,000 manual actions each month.[4]
You Make Me Feel Like a Natural Website
Paying for bogus backlinks is one major way you can stoke the wrath of Google. Another common error that some web designers make is the inclusion of unnatural links. Google has described unnatural links as follows:
"Any links intended to manipulate PageRank or a site's ranking in Google search results may be considered part of a link scheme and a violation of Google's Webmaster Guidelines. This includes any behavior that manipulates links to your site or outgoing links from your site."
The following link schemes can negatively impact a site's ranking in search results:
Buying or selling links that pass PageRank, such as exchanging money for links or posts that contain links; exchanging goods or services for links; or sending someone writing pertinent content containing the link in exchange for a "free" product. Excessive link exchanges ("Link to me and I'll link to you") or partner pages created exclusively for cross-linking.
Large-scale article marketing or guest posting campaigns with keyword-rich anchor text links.
Using automated programs or services to create links to your site.
Additionally, unnatural links (those not editorially placed or vouched for by the site's owner on a page) may violate Google's guidelines. Here are a few common examples:
Text advertisements that pass PageRank.
Advertorials or native advertising where payment is received for articles that include links that pass PageRank.
Links with optimized anchor text in articles or press releases distributed on other sites.
Low-quality directory or bookmark site links.
Keyword-rich, hidden, or low-quality links embedded in widgets that are distributed across various sites.
Widely distributed links in the footers or templates of various sites.
Forum comments with optimized links in the post or signature.
Be a True Original
No duplicate content. We repeat: no duplicate content.
All joking aside, it pays to be original. The best way to inspire others to link to your content is by providing great content. Unique, relevant copy will naturally gain popularity in the online medical community. Creating great content produces a bevy of rewards: links are usually editorial votes given by choice. The more useful content you have, the greater the chances someone else will find that content valuable to their readers and link to it.
How Does This Apply to My Clinic?
You have a fascinating life story, but you may just need a little help telling it. Your personal background, your medical education, and your success with patients has cemented you as one of the best physicians in your city, so let people know about it.[5] Get your credentials online in the most effective way possible. Make sure your name is synonymous with your city and the specialty you practice. In short: let GrowthMed crunch the SEO data so that "You + Location = Success."
FAQ
How many different penalties does Google have?
The complete list of Google penalties changes with every update, but there are over a dozen that may apply to your medical website.[6] The most common reasons for penalties are irrelevant content and Spam. 
Why do search engines need to adjust their algorithms frequently?
Just as you stay current on the latest medical techniques, so too does Google adjust their criteria regularly. To stay ahead of the digital curve, you need an SEO reputation management firm who studies Google algorithms voraciously. Call GrowthMed at (310) 577-0000 and stay on the cusp of the cutting edge.
References