Med Spa Marketing
Conveniently located to serve the areas of Undefined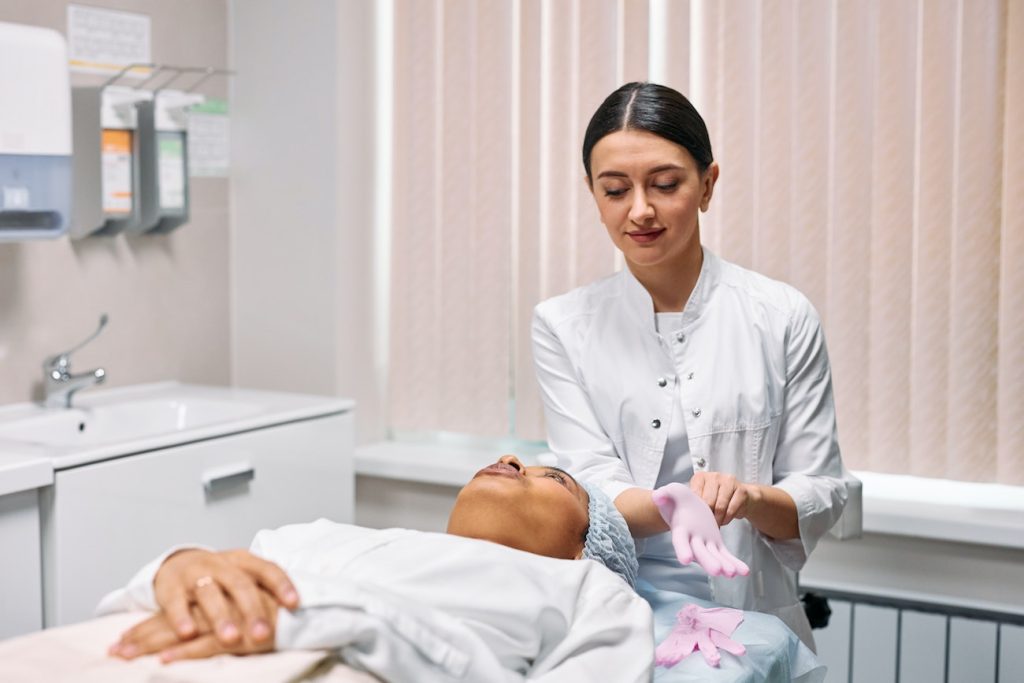 There's no shortage of Med Spas operating today: getting an effective marketing strategy in place is just another requirement for doing business. Marketing for your Med Spa can be a substantial investment, so it's essential to make sure you're choosing an expert who can make sure that you're reaching the audience that counts.
With the proliferation of med spas available, patients are going to be doing their homework. They're looking for an exceptional provider, today's most in-demand aesthetic services, and a convenient location. A well-planned SEO marketing strategy will make sure that they find you.
It's worth pointing out, that of course, if you're reading this, you found us! GrowthMed specializes in digital marketing for medical aesthetic practices. We offer a full array of marketing services optimized for search engines and designed for an image-conscious clientele. From custom websites to tracking leads, you can be sure that your internet marketing needs are met, and with expert SEO services, your Med Spa will stay at the very top of Google search results. For many of GrowthMed's clients, this has made the difference between keeping the lights on and rapid expansion. Ready to see what GrowthMed can do for you? Call (310) 957-8106 or fill out our convenient contact form to get started.
Med Spa Website Design
Med Spas occupy a unique space in the aesthetic sphere. Combining medical expertise while staying at the forefront of cosmetic treatment trends requires a focused approach. GrowthMed's medical website design gives Med Spas a unique advantage. We create tailored websites with sophisticated branding that appeals to potential patients. At the same time, our websites are structured and populated with content that also meets Google's rigorous quality guidelines, ensuring that each informative page of the website is optimized for top-ranking search engine results.
Data shows that ranking matters. Studies show that over 50% of users only click on the first 3 search results. And despite the proliferation of social media, 70% of search engine users rely on organic search results when searching for services. (1)(2)
Whether you're starting from scratch, or looking to give your existing website a much-needed overhaul, GrowthMed's team of developers and designers will work with you to make sure your website:
Has mobile-friendly design
Accurately reflects your brand
Highlights the services central to your practice
Outranks the competition in search engine results
An easy-to-use, visually appealing website ensures that potential patients spend more time exploring the services offered. The more time a user spends on a website, the more likely they are to book a consultation. Higher click-through rates and lower bounce rates let Google know that people like what they're finding on your site. Since Google is designed to display the most relevant and informative websites in response to search queries, this positive-feedback loop further cements your website's place at the very top of search results. (1)
Med Spa SEO
It's not just a chic waiting room or sleek branding that spells success for Med Spas. What happens behind the scenes is arguably much more important, and the same is true for digital marketing. Search engine optimization relies on a combination of strategies that work together to ensure that a website is structured in a way that makes it easy for Google to crawl. This is referred to as technical SEO. Once Google can understand what your website is about, it can display it in response to search queries.
SEO strategies include:
An organized site structure
Relevant headings, URLs, and alt tags
Keyword-rich, authoritative content
When the goal is converting leads into loyal, return patients, the first step is to make sure they can find you! After all, many of the most popular Med Spa treatments entail multiple sessions and regular maintenance. Whether it's Botox, laser hair removal, IPL facials, or CoolSculpting, earning patient trust and loyalty requires making sure they find your website in the first place!
SEO Content Writing for Med Spa Services
High-quality written content plays a major part in how Google determines the ranking of a webpage. GrowthMed's clients have access to a team of expert medical writers that craft well-written, and painstakingly researched content each month. With original and informative articles that explain each Med Spa service succinctly, you're not only impressing potential clients: you're also satisfying the stringent quality standards that Google sets for the medical and financial sectors. Simply put, the stakes are higher in these industries, which is why Google refers to them as YMYL: Your Money or Your Life.
GrowthMed clients benefit from strategically optimized, keyword-rich writing. Each web page's written content is original and tailored to reflect the unique brand of the practice.
Having 100% original content doesn't just let prospective patients get a feel for the environment and care they can expect. It also eliminates the risk of lower rankings or even being penalized for duplicate content. Because Google is designed to respond to a search query with the most relevant results, it considers content that is copied from other sources on the internet redundant, and won't give them priority in search results.
Reputation Management for Med Spas
Having control over what comes up first when a potential patient is searching for your Med Spa protects your reputation, and in turn your business. With successful SEO and a Google Business listing that is optimized, you can be sure that your website is at the top of the search results. Part of this is making sure that you're working with a marketing agency that only uses best practices and abides by Google's guidelines. This is referred to as "white hat" practices.
But in order to avoid penalties and ensure that all the SEO strategies are above board, it's crucial to work with technologists that are up to date with the most recent algorithm changes. What used to be a surefire way to climb the rankings is now considered "spam" or another unsavory way to manipulate search results. GrowthMed's team of developers understands that there's no shortcut to success, and our reputation management for Med Spas includes strategies that establish your site as a trustworthy authority.
And, with written content that references leading peer-reviewed medical journals, you can rest assured that proven data is backing up the information about your services. Because there's such a large number of providers attempting to market and meet the high demand for Med Spa services, expertise, trustworthiness, and authority have never been more important. It's not just for satisfying Google, it's an effective way to convince patients that your practice is the best choice for their needs.
Med Spa Advertising Management
Getting the word out about the services you offer doesn't have to be time-consuming and costly. Search Engine Marketing (SEM) and Pay Per Click (PPC) advertising can be powerful tools, but need to be used strategically to make sure you're getting premium exposure and the best return on your investment. GrowthMed has Search Engine Marketing for Med Spas down to a science, and our experts design ad campaigns that are carefully targeted for location and audience.
Ads that get the most clicks cost less per click, so it's essential to have an ad that has a high quality score so that it appears prominently.
Stay fresh in your audience's mind with dynamic remarketing – and an ad that continues to appear even when potential patients are exploring other websites.
GrowthMed can also help you convert leads with direct marketing strategies like customized email campaigns.
Our experts can track the results of your advertising campaigns so that you and your staff can understand the approach that works best for your Med Spa, and continually improve your results.
Email Marketing for Med Spas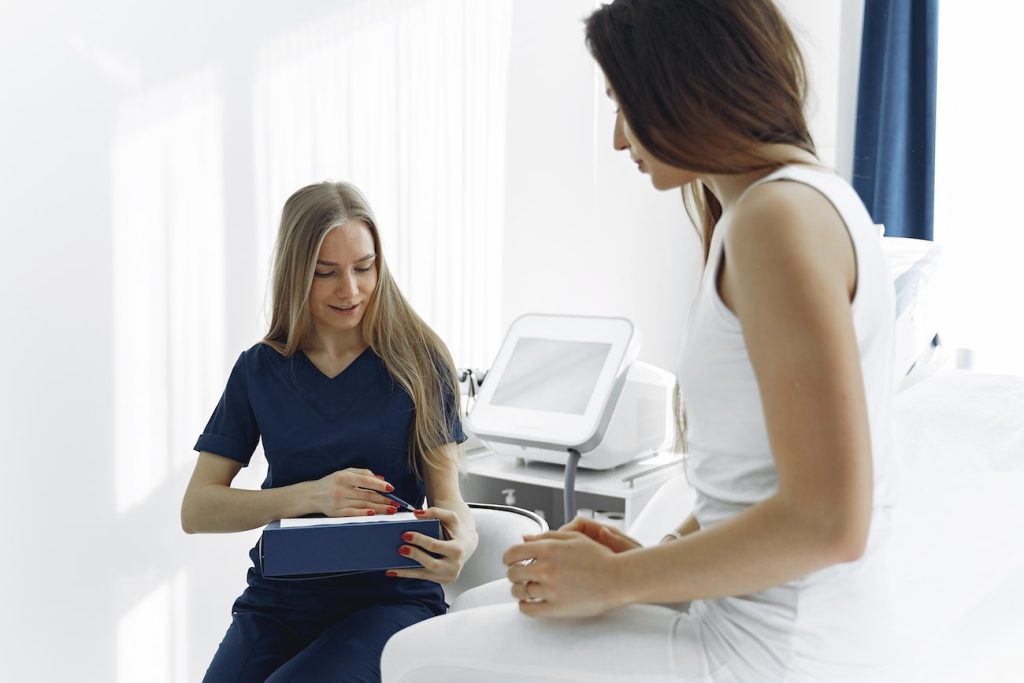 You've worked hard to ensure that your services are provided in a caring atmosphere and with a personal touch. Your contact list is filled with patients that are already interested in the services you offer. Direct marketing with tailored email campaigns keeps an enthusiastic audience engaged.(3) GrowthMed clients have access to a team of designers that can create beautiful e-blasts that are on-brand and boost conversion rates.
Our work doesn't end once our support team clicks send. You'll get comprehensive feedback about each campaign's bounce rate, clickthrough rates, and conversion analysis.
Med Spa Website Hosting
Responsible web hosting practices ensure that the information on the server appears on a user's screen instantly and accurately. GrowthMed's website hosting does this in several ways. We implement and maintain an organized site structure. This allows Google to crawl and index the website quickly, and ensures that users are able to find the information that they're looking for. Other hosting strategies allow the dynamic content on your site to load in milliseconds, while still looking its best. Our sites use SSL encryption, which Google rewards with higher rankings and keeps patient information safe in accordance with HIPAA.
Lead Management for Med Spas
With effective lead management built into your website, you'll never miss the chance to convert a lead into a satisfied patient. LeadESP by GrowthMed lets you track users interactions with your website. It's not a 6th sense, it's just tech, and it can easily be integrated into your current patient management software.
Find out what's the most interesting to users about your Med Spa with data about how long browsing sessions last, where the mouse hovers, and what gets clicked on.
LeadESP creates a record of all your interactions with the lead so that once they convert, you can look back to see what worked, what didn't, and what could be improved in the future. As you continually improve the process, you and your staff will be able to save time and expense and look forward to ongoing results.
Google My Business Optimization
When your Google Business page is optimized, it lets patients in the area know that you're a convenient and trustworthy option for Med Spa services. It's more than just showing up on the map. Your Google business page is key for local SEO, and a place to highlight your reviews, facilities, and other important information about your practice. GrowthMed will work with you to make sure you're putting your best foot forward helps you use this powerful tool to develop valuable connections with patients in your community.
Med Spa Telemedicine
Connecting with patients has never been easier! GrowthMed's built-in telemedicine platform is free, easy to use, and fully encrypted. With GPDR and HIPAA compliance, patient privacy is fully protected. In just one click, you, your staff, and patients can connect face-to-face over any device with Patient.Chat. Share desktops during virtual consultations and invite others to join the meeting so that patients anywhere in the world can experience your commitment to patient care.
Personalized Web Support On-Demand
Unlike other marketing agencies, GrowthMed's support team, designers, developers, and medical writers collaborate on a daily basis in person at our Silicon Beach offices on the West side of Los Angeles.
Whether you need website updates, insight into your rankings, or are considering an ad or email campaign, we're just a phone call away.
Our team works together closely to make sure your every need is met, and that your unique marketing strategy remains effective. We're standing by, and committed to your Med Spa's success, so let's get started! Call (310) 957-8106 or fill out our contact form to learn more and gain valuable insight with a complimentary website review.
FAQ
What are organic search results?
Organic search results are the listings that appear on a search engine results page (SERP). They're called organic because they are unpaid and appear naturally: search engines like Google have decided that their content is most relevant to the search query. Usually, the first several search results are paid ads, which are not considered organic, (also likely not from a small farm in Vermont), and cost the business a specified amount with each click. This is PPC advertising. While pay-per-click ads can be a great way to promote a certain service or generate leads quickly, most of us skip over the ads and look for the first organic search result. An effective SEO strategy ensures that your website can show up as one of the leading organic search results, without having to shell out for an ad.
Do I need technical SEO if I use lots of keywords?
Technical SEO is important for any website, including Med Spas, because if Google can't figure out the back end of your website, it won't make it easy for users to find in search results. It's essential to have structural elements in place so that Google can crawl the web pages to determine the purpose, and index, or store the information so that it can display the web pages in search results when the relevant search terms are submitted by a user. Keywords are still important while creating content, but they are just part of an effective SEO strategy. It's important to note that Google rewards quality when it comes to content. Keyword stuffing is not only unpleasant to read, Google considers it a violation of their spam policies, which will hurt your rankings.
Do I need an SEO marketing agency for my Med Spa?
Working with an agency that specializes in SEO means that you have access to a team of expert developers, writers, and designers. Medi Spas tend to offer a wide variety of services, and occupy a highly competitive field with new, popular treatments and devices being released constantly. It's important that your website is built in a way that can keep up with a rapidly changing marketplace and keep your practice at the top of search results. SEO strategies that are implemented by effective agencies include:

• Implementing a site structure that is organized in a logical way for both users and for Google. In order for Google to display your website in search results, it has to be able to crawl from link to link and determine the purpose of the site in order to index the web page. A well-planned site map is scalable to allow for the introduction of new services, which can then be organized in a logical way.

• Structured data like Schema translates your website into a language that Google can easily understand, so that in addition to prioritized search rankings, it displays rich results. Rich results include reviews, images, and other important information that presents your website as a trustworthy and established resource.

• Ensuring that content is fast-loading. Med Spas rely on large files for before and after pictures and videos. Experienced developers can use techniques such as caching, minifying files, and other approaches to make sure that pages load instantly. This translates into a better experience for users, especially those using a mobile device, and a better user site experience, which also boosts rankings.

• Generating content that is researched, internally linked, and updated as necessary. There's no compromise when it comes to quality content, and creating this often takes more time than a provider or staff member can spare. SEO writers are focused on creating written content that appeals to Google's requirements for E-E-A-T: experience, expertise, authority, and trustworthiness. When Google recognizes content that is informative and offers the reader useful insight, it awards the webpage a higher ranking.

• Unique content is also important. Content that is obviously automatically generated, simply gleaned from multiple other sources (or "scraped"), or directly paraphrasing another existing webpage is not considered quality, and can at best hurt your rankings, and at worst get your site penalized. 
References
Ziakis C, Vlachopoulou M, Kyrkoudis T, Karagkiozidou M. Important Factors for Improving Google Search Rank. Future Internet. 2019; 11(2):32. https://doi.org/10.3390/fi11020032
Wang, Jordan V. MD, MBE, MBA; Zachary, Christopher B. MBBS, FRCP; Saedi, Nazanin MD. Factors Influencing Consumer Decisions in Aesthetics: Selection of Procedures and Practitioners. Dermatologic Surgery 46(11):p 1470-1471, November 2020. | doi: 10.1097/DSS.0000000000002084
Elrod JK, Fortenberry JL Jr. Direct marketing in health and medicine: using direct mail, email marketing, and related communicative methods to engage patients. BMC Health Serv Res. 2020;20(Suppl 1):822. Published 2020 Sep 15. doi:10.1186/s12913-020-05603-w