Lead Management
Conveniently located to serve the areas of Undefined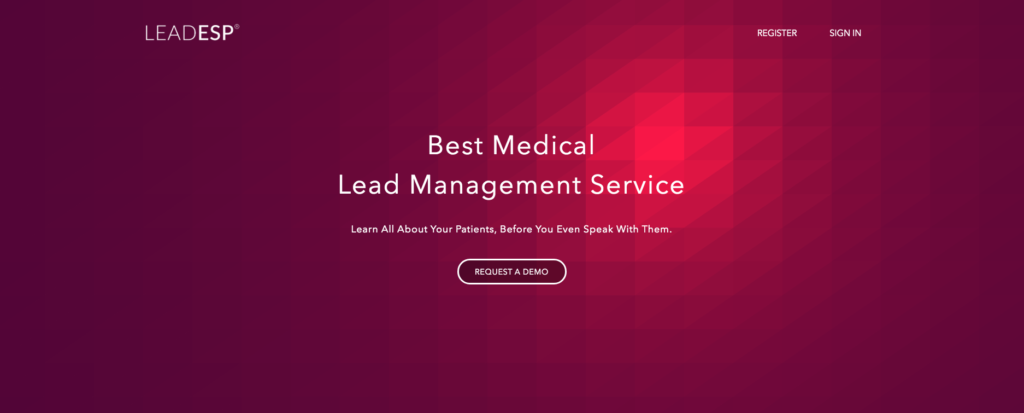 Lead management is the set of processes and systems designed to help you nurture relationships with potential clients and convert them into valued contacts. LeadESP is an innovative, accessible solution that streamlines your customer acquisition pipeline.
Don't Make Guesses, Make Conversions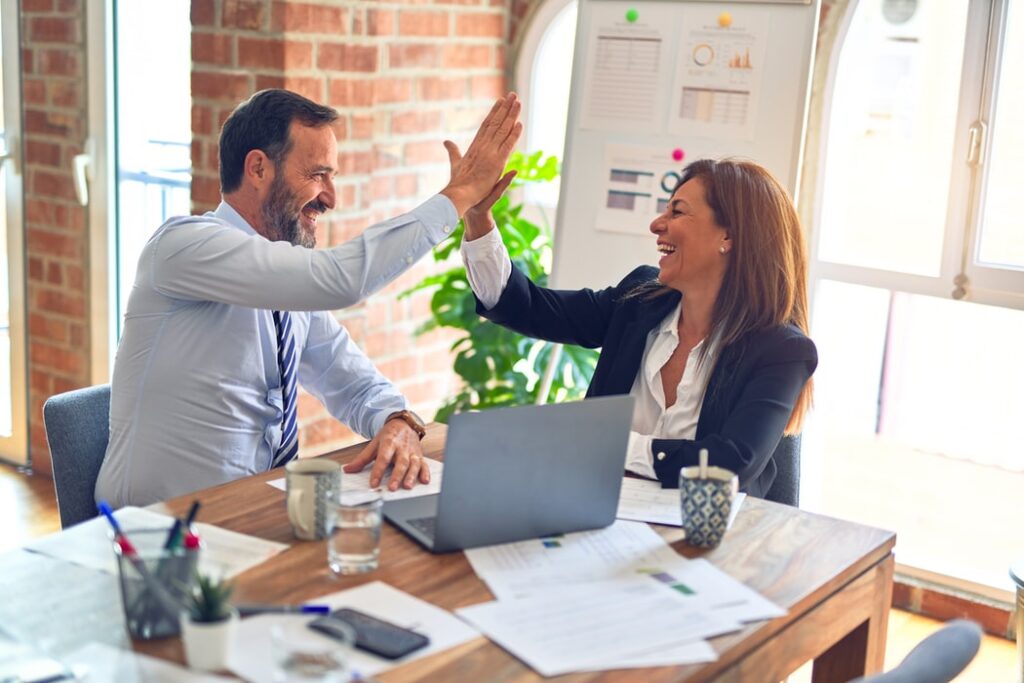 Managing leads can prove daunting. Neglected leads stand as a significant lost opportunity for many companies. Companies can miss out on word-of-mouth recommendations as well as revenue. LeadESP provides a unique lead management solution. By incorporating LeadESP into your business model, you gain precious insights into your potential clients. LeadESP helps you learn more about your potential patients so you can better anticipate their needs. By better understanding your leads, you can nurture them to grow into valued partners. 
GrowthMed specializes in bringing you the latest marketing solutions to help you grow your business. Take the guesswork out of the lead acquisition process. Make your life easy by understanding your prospective patient's needs and adapting your message to appeal to them. Learn more about LeadESP.
Actionable Information
Customer acquisition costs have risen in the past few years for most businesses.[1] As a business owner, you want to ensure you are devoting your time and energy in the most efficient manner possible. With access to more information, you can make better decisions. Adjust your lead acquisition strategy to maximize results.
Organize All Your Leads in One Place
If you've ever tried to keep track of leads manually, through saving emails or making a spreadsheet, you know how time-consuming the process can become. Contact information might get lost. Your company might fail to connect with your audience. By keeping all your potential contacts in one convenient location, you never have to worry about losing a valuable connection.
Cultivate the Leads in Your Pipeline
Communication is a vital part of any relationship. When you build relationships with prospective contacts, you want to establish a meaningful connection. LeadESP allows you to track all your leads. By following all your interactions, you can deliver gentle nudges to nurture prospects through your pipeline.
Grow Your Contacts
Take control of the conversion process. You can't just sit back passively and hope your leads become clients. You receive instant notifications every time someone fills out a contact form so you can begin connecting with them. Connect with your curious prospects and nourish them to develop into satisfied patients.
Behavior Tracking
Learn what's essential to your potential clients so you can meet their needs.
Mouse Tracking
LeadESP tracks every movement of the mouse when clients visit your website. People make quick and intuitive decisions.[2] By seeing the actual behavior of your audience, you can see what content captures their attention and what doesn't appeal to each one. You can learn what captivates each person so you can custom-tailor your future communications to cater to each client's unique needs.
View Recordings of Entire Browsing Sessions
LeadESP will store recordings of each browsing session of your clients. You can refer to these informative sessions any time you speak with potential patients.
Contact us today to schedule a demo of LeadESP and see how it can help grow your business.
Beyond Intuition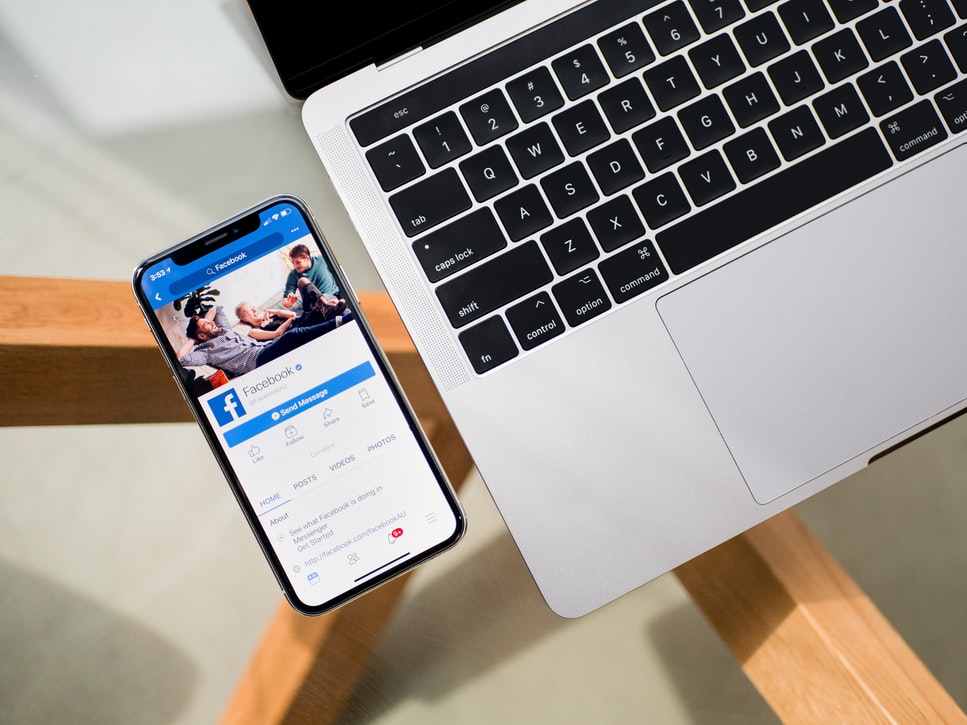 Build rapport with your clients before you even contact them with insights from social media. Once you understand your prospective patients, you can refine your unique value proposition based on what appeals to them the most. Do they follow Instagram accounts with dozens of before-and-after photos? Do they comment on YouTube accounts of social influencers? LeadESP can find the social media accounts associated with your leads so you can understand them better.
Your potential clients probably look to others to help make decisions. 88% of people trust reviews they find online as much as personal recommendations.[3] By perusing a prospect's social media accounts, you can glean valuable insights that can help you frame your marketing touchpoints in ways that can nudge them towards scheduling a consultation.
Spam Protection
LeadESP can also help you identify those annoying bots that spam your website. You won't have to waste your time wading through junk emails or removing fake contacts. Focus on your consultations and let LeadESP filter out the refuse.
Big Data, Major Insights
LeadESP opens a window into the conversion process so you can optimize it for your business. Wise decisions sprout from accurate information. LeadESP unlocks data about how your leads behave. This data supplies you with a powerful tool so you can make sure none of them fall through the cracks. 
Learn how many touchpoints it took to close a particular client.
Track the duration from when a lead first expressed interest to when they scheduled a consultation.
Discover what interests each visitor the most.
Find any bottlenecks in your sales pipeline and correct them.
The pursuit of goals often drives the choices we make.[4] LeadESP is a tool that helps you understand where your audience's intentions might lie so you can gently usher them through your sales pipeline with the right nudges. 
Easy to Set Up, User Friendly
LeadESP brings you a turn-key solution for managing leads. You can set up LeadESP in a single day. No need to hire an expensive consultant to set it up or ask a team member to spend weeks programming it. LeadESP will automatically interface with your contact form and integrate it into the system. After signing up for LeadESP, you can have it up and running within a day.
An intuitive interface provides you with a great user experience. We can even customize parts of your build to adjust to your needs.
Seamless Software Integration
LeadESP offers easy integration with the popular electronic medical record (EMR) management and patient management applications DrChrono and patientNOW. With a click, you can convert a patient's LeadESP data into DrChrono or patientNOW profiles.
If you'd like to see LeadESP in action, contact GrowthMed and schedule a demo to find out how LeadESP can help automate your pipeline.
Mobile Ready
Mobile responsiveness is an essential component in today's world of portable communications. You want the ability to manage your business' leads conveniently and efficiently from your phone. Whether you're on the go or checking in from your home, LeadESP is easy to access. With LeadESP, you don't have to wait until you arrive at the office to track your potential clients, you can log in from anywhere.
Pipeline Management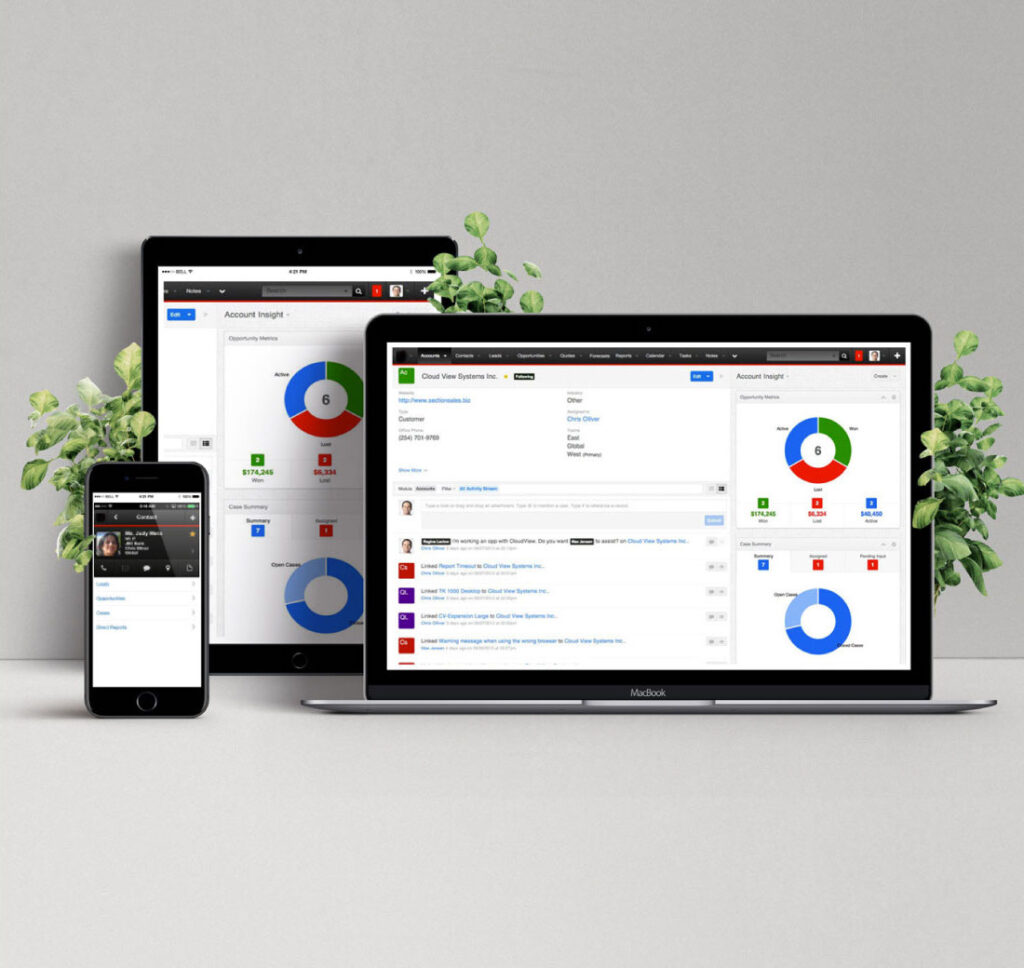 Many businesses lose valuable opportunities when leads get neglected. Someone might express interest, then get lost somewhere in the sales funnel. When a neglected lead drops off the radar, you might miss a golden opportunity. With LeadESP, you can ensure you never lose track of curious visitors.
Our interface allows you to view a log of your relationship history with each prospect. You can see when you last communicated with them. Schedule tasks and receive follow-up alerts to remind you when you need to touch base with each person. This process streamlines your pipeline and frees you from redundant busywork. Your business can spend its time efficiently. Avoid the confusion when different team members contact the same client or the unfortunate occasions when a team member forgets to follow up.
LeadESP comes with an easy-to-use calendar that integrates with your personal calendar. You can view scheduled touchpoints for all future patients and adjust them to accommodate any changes.
Search Engine Optimization and Tracking
Eliminate the guesswork and reveal your audience's points of reference with LeadESP.
Have you ever wondered how people browse through your website? With robust mouse tracking, you can now view how visitors interact with your website in real-time. Are they spending a lot of time viewing before-and-after photos? Do they pause their mouse over every patient testimonial? Which procedure pages are they clicking on and reading? Watching your website visitors' browsing sessions equips you with the knowledge you need to craft your touchpoints in ways that satisfy what your visitors care about the most. If they are only clicking on non-surgical procedures, you can highlight your suite of minimally invasive treatments in your future communications with them. People make decisions based on reference points.[5]
Meaningful Reporting
Don't waste your valuable time trying to parse convoluted information. LeadESP collects all the necessary information and helps you visualize that data with clear and concise graphs and charts.
You can track multiple channels and segment interested customers based on where they originated. LeadESP furnishes you with easy-to-access analytics and user-friendly charts and graphs. Focus your efforts where they achieve the most significant results.
If you're ready to let LeadESP help you optimize your ROI, connect with GrowthMed to schedule a demo with LeadESP.
References
HubSpot. (n.d.). 2020 Marketing Statistics, Trends & Data – The Ultimate List of Digital Marketing Stats. Retrieved August 13, 2020, from https://www.hubspot.com/marketing-statistics
Kahneman, D. (2015). Thinking, fast and slow. New York, New York: Farrar, Straus and Giroux.
Marchant, R. (2019, December 09). Local Consumer Review Survey 2014. Retrieved August 13, 2020, from https://www.brightlocal.com/research/local-consumer-review-survey-2014/
Fishbach, A., Dhar, R. (2005). Goals as Excuses or Guides: The Liberating Effect of Perceived Goal Progress on Choice, Journal of Consumer Research, Volume 32, Issue 3, December, Pages 370–377, https://doi.org/10.1086/497548
Kőszegi, B., Rabin, M. (2006). A Model of Reference-Dependent Preferences, The Quarterly Journal of Economics, Volume 121, Issue 4, November, Pages 1133–1165, https://doi.org/10.1093/qje/121.4.1133