Cosmetic Surgery Marketing
Conveniently located to serve the areas of Undefined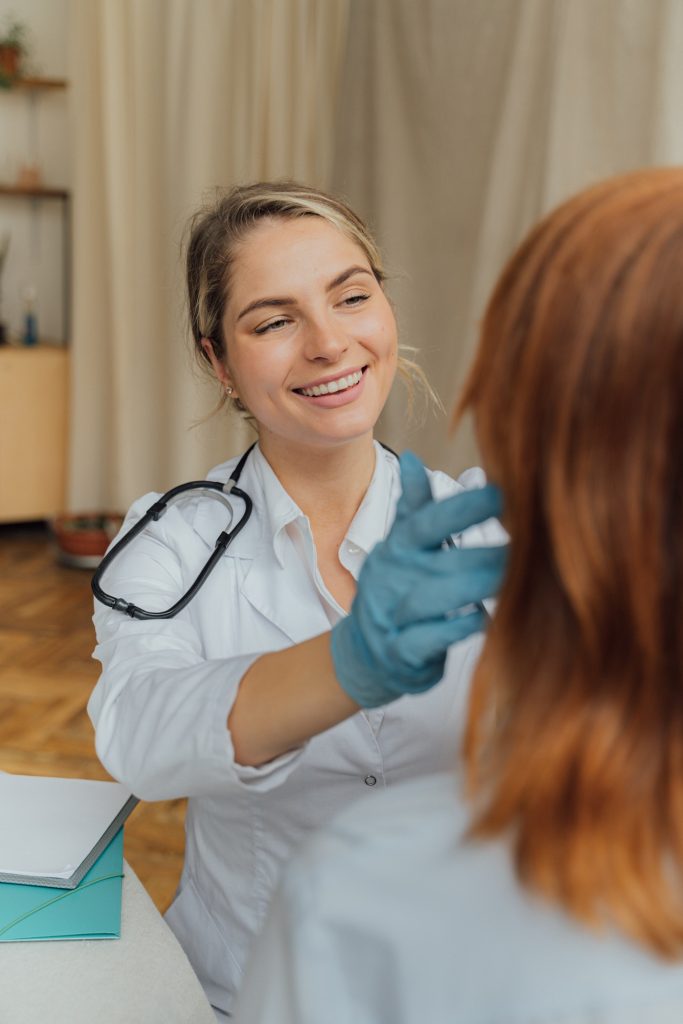 Marketing is essential for a flourishing cosmetic surgery practice, but without successful search engine optimization, even the most enticing marketing strategies will go unseen. Cosmetic surgery is an ongoing dialogue between technical expertise and aesthetic artistry. Effective SEO marketing for a cosmetic surgery practice is no different.
As a cosmetic surgeon, you're a highly-specialized professional committed to creating changes that spell success. At GrowthMed, we do the same thing. We build visually stunning customized websites. However, it's what's inside that counts.
Our SEO strategy means that the informative, well-designed web pages we create appear first in your future patients' search results. A recent study showed that 70% of users prefer organic search results, and more than half tend to click on one of the first 3 search results.(1) The market has never been more competitive for aesthetic services. That's why it's essential to choose a marketing agency that can get you to the top of search results – and keep you there. GrowthMed develops consistently evolving strategies to offer clients every advantage in a constantly changing digital and economic landscape.
As the fastest-growing medical marketing agency in the industry, we offer clients strategic and comprehensive marketing services to ensure their practice continually surpasses conversion goals – and the competition.
Don't lose leads. Get started with a free website evaluation by calling (310) 957-8106 or filling out our convenient contact form.
Cosmetic Surgery Website Design
We're not going to tell you how important appearances are. Does your website need a little touch-up? Maybe it's time for a full facelift. With GrowthMed, you have a team of expert designers and developers on call. After all, how your website looks and functions has a priceless first impression on potential patients. Make sure it counts. A recent survey of patients that had undergone breast augmentations found that the surgeon's website was the most powerful influence when choosing their provider. (2)
GrowthMed specializes in medical website design for cosmetic surgery practices. We build websites from scratch as well as take over existing sites so that our cosmetic surgeon clientele has complete control over the image that their practice projects.
With GrowthMed, your web pages will feature fast-loading content that looks good and loads instantly, no matter what device it's being viewed on. 
That's not only essential for staying ahead of Google's algorithm updates, it's also how you keep an audience engaged. Keeping your bounce rate low is just one of the many essential strategies for improving your rankings.(1) That's how visitors turn into leads, and leads turn into loyal patients. 
Cosmetic Surgery SEO
We know algorithms – you know medicine. That's how our clients stay at the very top of search results, whether they're on the River Thames or in Riverside County. Our proven medical SEO marketing strategy includes every byte of our clients' websites, is carefully tailored to Google's specifications, and is continually adjusted to account for user analytics. Fully utilizing features such as Google My Business will ensure that prospective patients are able to find you, so that you can become a prominent local practice.
SEO Content Writing for Cosmetic Surgery Websites
How your website looks is one thing, but how it reads is just as important: especially when one of those readers is Google. We produce quality content that is optimized for Google's ever-changing algorithms, so your offerings have every advantage to rank at the top. Our content team works closely with you to create original content that appeals to your target audience and accurately reflects the unique personality of your practice.
GrowthMed boasts a team of in-house medical writers that are well-versed in all of today's most in-demand cosmetic procedures.
Each page of content is well-written and thoroughly researched. That matters to Google, and it matters to patients. Over 70% of patients search for information on the internet before booking a cosmetic surgery consultation. (3) Google has specific and stringent quality guidelines for medical and financial websites: Your Money or Your Life (YMYL). After all, it's making sure that users have the best possible experience.  Long-form content with accurate information receives priority in ranking because it is more likely to give users the answers that they're looking for.(1) 
Reputation Management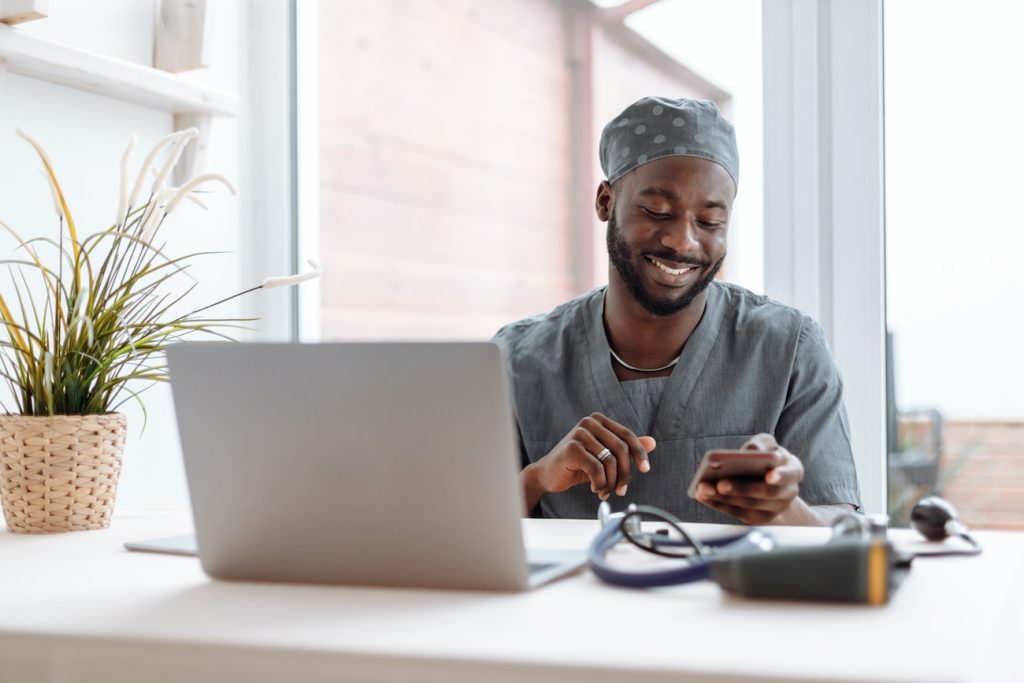 The internet is the first stop for potential patients that are researching cosmetic services, so it's important to know what people are talking about when it comes to your practice. GrowthMed makes sure that the information that best represents you comes up first. But before you can impress prospective patients, you have to impress Google. With GrowthMed's healthcare reputation management, accurate, authoritative content, and intelligent site structure design, you can. GrowthMed websites are in strict compliance with Google's quality guidelines and algorithm updates so that you can put your best foot forward.  
Cosmetic Surgery Advertising Management
Advertising is a significant investment. Medical Search Engine Marketing by GrowthMed lets you select the audience you want to target, and ensures that your ad is front and center and gets the most clicks. That means paying less per click and a higher return on your investment. But, that's just one strategy. With dynamic remarketing, you can make sure potential patients are still seeing high-quality ads for the procedures and services that they found on your website – even when they are checking out the competition.
GrowthMed lets you advertise smarter, not harder. Ads can be targeted to leads based on the contact information that you've collected. You'll also be able to take advantage of customized email campaigns as part of our services. Best of all, we track the results of each approach so that you can concentrate your efforts on the strategy that works best for you.
Cosmetic Surgery Email Marketing
Successful email campaigns keep leads hot and keep patients coming back. GrowthMed's email marketing for doctors makes sure you're a welcome addition to inboxes with customized email campaigns. Our clients get one-on-one support during every step of the process, from initial design to conversion rate analysis. 
Cosmetic Surgery Web Hosting
Dynamic, content-rich websites attract and hold a potential patient's interest.
But even the best content is wasted if assets aren't properly formatted and organized. A sloppy site structure can keep viewers from finding what they need and ultimately scheduling an appointment. It can also hurt the entire performance and ranking of the site.(1) Growthmed hosts websites that are designed to make it easy for Google to crawl, index, and award top rankings.
Our expert webmasters design every site with both security and speed in mind. With engaging webpages that load in milliseconds, you won't be losing any time impressing your future patients.
Lead Management
Keep on top of potential leads with easily-integrated lead management. With LeadESP, you can organize and understand leads based on data. 
LeadESP lets you see exactly how potential patients interact with your website, from single clicks to entire browsing sessions.
Once you know what's holding their interest, the easier it is to tailor your communications.
And, once you've made the conversion, you'll have valuable insight into the process so that you and your staff can efficiently adjust your approach, saving time and money while keep converting leads into loyal patients.
LeadESP is a snap to install and integrates with the patient management software you're already using.
Google My Business Optimization
A well-managed Google Business Page doesn't just make sure that you're on the map, it gives patients near and far the ability to see that you're a legitimate practice and plan their visit. Your Google My Business listing lets you show off your facilities, rave reviews, and other important information so that patients are impressed. GrowthMed can optimize this listing so that you show up first in local search results for patients in your area. 
Telemedicine
Being able to meet with patients remotely has never been more important. GrowthMed's clients have access to the easy-to-use Patient.Chat. This fully encrypted telemedicine platform is GPDR and HIPAA compliant, ensuring patient privacy and letting you connect with patients with just one click, using any device, anywhere in the world. Patient.Chat lets you share desktops, and even invite others to your virtual consultations so that you can make connections that count.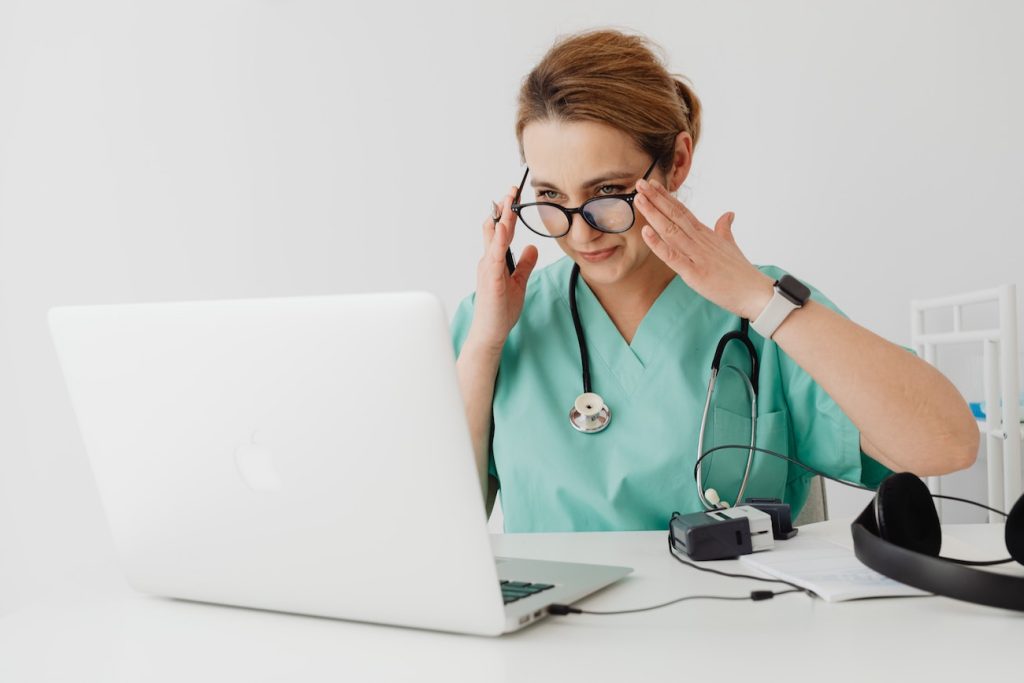 On-Demand Cosmetic Surgery Marketing Support
GrowthMed clients have access to a dedicated support team from day one. Our Silicon Beach office in Los Angeles is home to designers, writers, and expert developers that work closely together onsite.
That means requests are addressed in real-time, and that all the moving parts of your tailored marketing strategy stay in sync. Making sure you get the most out of GrowthMed's services is easy, when help is just a phone call or click away. Try it out! Start the conversation by calling (310) 957-8106 or filling out our contact form. 
FAQ
Why do cosmetic surgery websites need SEO?
If you have a website, and want to make sure that your services are easy for potential patients to find, you need to make sure that your website is structured, written, and designed for search engine optimization. This ensures that your website will appear in the top search results. Studies show that most people only look at the first few search results, so staying above the competition is crucial. With demand for cosmetic procedures on a steady rise, a successful SEO strategy ensures that your webpage will show up for the most popular search terms. And, with attractive and informative rich content, you'll keep potential patients interested, reducing your bounce rate and further improving your search rankings.
What is Cosmetic Surgery SEO marketing?
SEO marketing for cosmetic surgery practices isn't just one thing you do once. Instead, it's a comprehensive approach to your making sure that your website shows up at the top of search results, so more people find it. This involves multiple aspects of your website and ongoing strategies.
Good digital marketing strategies for SEO involve:
• A website that is structured in an organized way, and built with title tags, image alt text, heading tags that are good representations of what the web pages are about. Each web page's URL should also clearly reflect the subject of the page and its location within the site. This helps Google determine the purpose of your site so that it can index it, which is what makes it appear in search results. 
• Knowing what your target audience is looking for, and making sure the written content of your web pages contain the most widely used search terms. That way, when people find what they're looking for, it's your site! • Using keywords in your headers, alt tags, and throughout the body of your text helps Google decide that it's relevant to what users are searching for.
• Regularly posting content that meets Google's quality guidelines cements your website as an authority on the services that you are offering.
• Fast loading pages. It's not just shorter attention spans that make this important. It's also crucial for search rankings. 
Can SEO help with patient conversion rates?
Yes, SEO can help with patient conversion rates by attracting more qualified leads to a practice's website. By optimizing website content and implementing targeted advertising campaigns, practices can improve the user experience and make it easier for potential patients to find the information they need and ultimately schedule a consultation.
Social media is essential for marketing nearly any service today. But while various social media platforms may go in and out of style (here's looking at you, SnapChat), having a strong website that is optimized for search results is a way to ensure that you still have a broad reach and can attract serious leads, regardless of changing trends. Informative, comprehensive written content and sophisticated design can be a persuasive factor for patients searching for a trustworthy expert, and websites remain the best way to present this information in one cohesive, permanent location, without the constraints inherent to many social media sites.
Why choose an agency that specializes in medical marketing?
Google has specific quality guidelines for websites that feature medical and financial services, since the stakes (your money or your life) are higher for its users. Cosmetic surgery practices also typically offer an extensive range of services, so having a marketing agency that understands what the procedures and devices are, and the best way to showcase them is crucial. At GrowthMed, we specialize in creating custom websites for cosmetic surgeons and other aesthetic medical professionals that are designed to attract and convert potential patients. A well-designed website can feature a wide range of procedures in an organized way, including popular options such as Botox injections, facelifts, tummy tucks, liposuction, breast augmentations, rhinoplasty, and more. This makes it easier to interest patients in the full scope of your services, as well as satisfy SEO best practices. Our team of experts understands the unique challenges of marketing cosmetic surgery online and will work with you to develop a comprehensive strategy that includes search engine optimization, pay-per-click advertising, social media marketing, and more. With our help, you can attract more patients to your practice and grow your business.
References
Ziakis C, Vlachopoulou M, Kyrkoudis T, Karagkiozidou M. Important Factors for Improving Google Search Rank. Future Internet. 2019; 11(2):32. https://doi.org/10.3390/fi11020032
Reza Nassab, MBChB, MBA, MRCS, Harshad Navsaria, PhD, Simon Myers, PhD, FRCS, James Frame, FRCS, Online Marketing Strategies of Plastic Surgeons and Clinics: A Comparative Study of the United Kingdom and the United States, Aesthetic Surgery Journal, Volume 31, Issue 5, July 2011, Pages 566–571, https://doi.org/10.1177/1090820X11411162
Li Z, Filobbos G. What is the UK Public Searching for? A Correlation Analysis of Google Trends Search Terms and Cosmetic Surgery in the UK. Aesthetic Plast Surg. 2020;44(6):2312-2318. doi:10.1007/s00266-020-01918-5