GrowthMed Promotes an Inclusive Internet
At GrowthMed, we understand that optimizing your website sometimes means more than just making sure you can be found by Google. Your plastic surgery website is your practice's virtual front door. It is important to "open your door" to people of all ability levels. Sure, creating an ADA compliant website that accommodates people with disabilities might be the law of the land. It's also good for your SEO and Google rankings. But, the most important reason to be welcoming is because it's the right thing to do.
GrowthMed leads the plastic surgery space in medical marketing. Nearly all of our clients are doctors and medical professionals, just like you. We know that doctors are often held to a higher standard. But, you can rest assured that we got your back. You don't have to worry about an embarrassing (and costly) blunder like forgetting to make sure your practice's website is ADA compliant. That's our job. We help you put your best foot forward so you can get facetime with a steady stream of new patients.
GrowthMed's Founder and Chief Technologist, Steven Fruchter, is an innovator in medical marketing. He's eager to speak with you. Are you overlooking something crucial on your website? Contact us to get the conversation started. Or, call us directly: (310) 577-0000.
What is the Americans with Disabilities Act (ADA)?
ADA, or the Americans with Disabilities Act, was signed into law by President George H. W. Bush in 1990. It prohibits discrimination against people based on disability status. Essentially, ADA addresses accessibility for persons with disabilities. It mandates that businesses, government agencies, employers and public spaces all make reasonable accommodations to individuals with a diverse range of abilities.
So what does this have to do with your plastic surgery website?
The ADA includes a telecommunications clause that has been interpreted to presume that the Internet is also considered a "place of public accommodation." Hence, ADA requires that the web be welcoming to everyone.
What Does an ADA Compliant Website Look Like?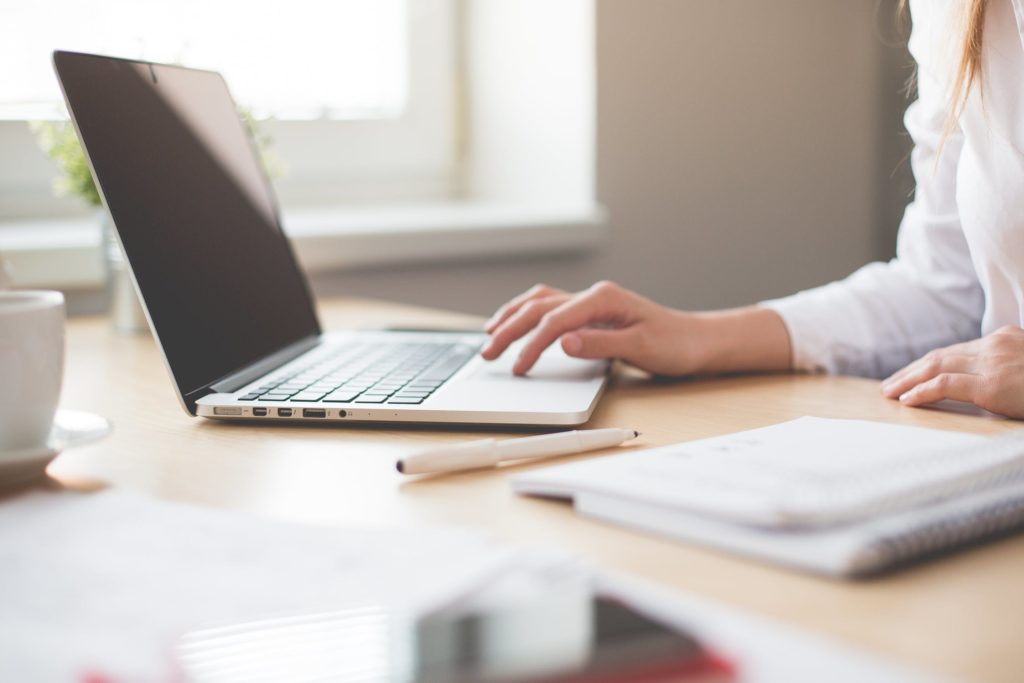 There's the rub. ADA mandates compliance but they never issued any clear website accessibility guidelines. The ambiguous state of things has left a lot of business owners in a lurch, frozen, unable (or unwilling) to take action.
But GrowthMed appreciates your unique position in this situation. As a doctor or medical professional, people in your community look to you to take the lead on matters like these. GrowthMed's team of web developers and marketing strategists will create (or modify) your website. We will make sure that your practice's homepage sets the standard for ADA Compliance, rather than skirt the issue, as many have tried to do.
Because GrowthMed has been proactive in regards to ADA, our plastic surgeon partners have blazed their own trail ahead of other local businesses in their area.
We've helped many of our clients comply with the spirit of ADA, even if it is not directly articulated in the actual text of the law. At GrowthMed We use the World Wide Web Consortium's (WC3) Web Content Accessibility Guidelines (WCAG) as our roadmap. In the absence of any explicit action items from the federal government, the WCAG serves as a set of industry norms for web development.[1]
WCAG Web Content Accessibility[2] 
Create alt tags for all images, videos and audio files
Create text transcripts for video and audio content
Identify the site's language in header code
Offer alternatives and suggestions when users encounter input errors
Create a consistent, organized layout
Why Should I Make Sure My Site Is ADA Compliant?
GrowthMed promotes an inclusive Internet marketplace because it aligns with our values as a company. We believe that it's the right thing to do. All of our clients have expressed similar sentiments, especially when ADA is called to their attention.
You may wholeheartedly agree, but your moral imperative may also be joined by some pragmatic pursuits, as well.
ADA Compliance Improves Your SEO Efforts
A large part of any SEO strategy making your website's content easy to understand by both humans and Google algorithms. ADA compliance necessitates a similar approach. The more accessible you make your website to everyone, the better your overall SEO.
ADA Compliance May Help Your Reputation
As a medical professional, you have a unique opportunity to lead the way on this issue. We've seen our clients' plastic surgery practices spark mini-movements for greater accessibility throughout their communities as nearby businesses have rushed to comply.
You Can Avoid Penalties
Businesses can be held civilly liable for neglecting ADA. A large cash settlement from an embarrassed plastic surgeon might be too tempting a target for an unscrupulous lawyer seeking litigation.
GrowthMed is Down With W3C (Yeah You Know Me)
While not a formal part of ADA, the W3C's accessibility guidelines provide web developers with actionable intelligence. GrowthMed supports the Web Content Accessibility Guidelines (WCAG). We have seamlessly incorporated its principles into our production process.
Contact us to learn more about all we can do to help make your website compliant.
References
Caldwell, B., Cooper, M., Reid, L. G., & Vanderheiden, G. (Eds.). (2008, December 11). Web Content Accessibility Guidelines (WCAG) 2.0. Retrieved April 03, 2020, from https://www.w3.org/TR/WCAG20/
Rivenburgh, K. (2020, March 14). The ADA Checklist: Website Compliance Guidelines for 2019 in Plain English. Retrieved April 03, 2020, from https://medium.com/@krisrivenburgh/the-ada-checklist-website-compliance-guidelines-for-2019-in-plain-english-123c1d58fad9